Our Services
sLLM
In-house sLLM

One Model, Multi-Persona Chatbots.

Build your own domain-specific sLLM
with experienced experts.
Multi-Persona Chatbots
Millions of pre-built persona chatbots

Need conversations?
Just pick any chatbot you need!

Tailored persona chatbots delivered swiftly

Need user engagement?
Easily integrate our chatbot API!
NLP APIs
Protect your platform from AI-generated hate speech and breaches of private information with TUNiB's NLP APIs.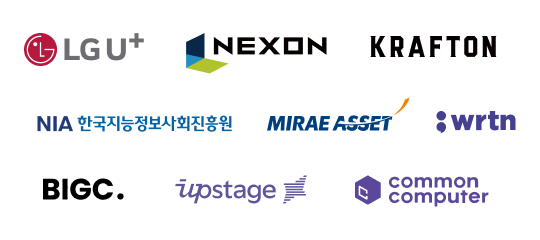 Our Values
튜닙의 구성원들은 공통된 가치를 가지고 나아갑니다.
Humanity 아이콘

Humanity

We believe humanity should lie in the crux of everything.

Technology 아이콘

Technology

We hope to make a big impact on the world with our cutting-edge technologies.

Ethics 아이콘

Ethics

We are committed to high ethical standards.
Team
AI, NLP 분야에서 인정받고 있는 최고의 인재들과 함께합니다.